Hill Manufacturing & Fabrication provides precision machining for various industries that demand accuracy, consistent results, tight tolerances, and complex shapes. Whether it is high volume, low volume, small margins of error, or parts needed in a hurry, we are your highest quality provider for precision machining services.
With over four decades of experience manufacturing precision parts, our highly skilled team uses the latest in CNC machining and other cutting-edge techniques to develop customized solutions to meet the needs our customers.
Our turnkey capabilities include making parts from a wide range of materials utilizing multi-axis capabilities to consistently delivery complex parts and sub-assemblies with tolerances of +/- .0005 across multiple industries.
CNC Turning Services
Turning parts on CNC turning centers allows for a wide range of complexities, sizes, and material types. CNC turning is a manufacturing process where the material is held in a chuck and rotated while a tool removes excess material to create a desired shape.
Hill offers the highest standard in CNC lathe machining and turning services. Our expert CNC programmers and machinists deliver accuracy, precision, and the highest quality in the industry and are ready to take on your lathe job.
Machine Services
Lathes
Single and Twin Spindle Lathes
Mill-Turn
20" Chuck with 24" Turning Radius
Max 20 foot Turning Length
Live Tooling and Y-Axis capability
Multi-Axis Milling Services
Mills
Our 3 and 4-axis machining-centers are ready to take on any challenge and deliver a level of precision and accuracy unmatched by our competitors.
3-Axis Vertical Milling
Hill's 3-axis machining-center uses a cutting tool that moves along the X (Vertical), Y (Horizontal), and Z (Depth) axes to mill your part. Our 3-axis milling centers are best suited for milling basic contours, surfaces, and slots. They can also be used for drilling, tapping, reaming, and boring holes.
4-Axis Vertical Milling
Hill's 4-axis machining-center executes the same functions as our 3-axis machining but with an added axis that allows for rotation around the Y-axis. This added feature on our horizontal mills allows for more complex shapes and sizes.
Horizontal Milling
Hill's horizontal mills are ideal for automation of multiple milling operations machining such as ports, angles, bores, and other complex multi-operation part features.
Conventional Machining
For over 100 years, highly skilled machinists have used conventional manual machines to deliver complex parts. Hill still utilizes these methods today. Internally we use these machines for tooling and fixtures, saving you time and money on delivery of your parts. However, when you need "one-off parts" for R & D, critical part repair or replacement, Hill's team of experienced machinists can help.
Prototype Machining
Prototype machining is a process where a small number of parts are produced before a bigger batch is needed. Multiple industries use prototype machining for a variety of purposes including viewing a part after it is designed and testing it to see if it functions as intended.
Low-quantity and first-run prototype projects have been at the heart of what we do since we opened our doors over four decades ago. We specialize in taking a concept and making it a reality.
Quality Control
First and foremost, we know you want quality parts. Whether you are designing a new part or looking for production of proven parts, our team can help.
We review all your requirements, keep open communication throughout the process, provide full inspection and calibration records and even develop custom packaging to ensure we deliver the quality you expect.
Utilizing modern tools such as a dedicated Quality Lab & CMM along with the latest in ERP technology to manage workflow and scheduling, we strive to exceed customer expectations. As an ISO 9001:2015 certified shop, we have a culture of continuous improvement to ensure that we not only serve your needs today but will continue to do so for many years.
What does that mean for you? We have client quality ratings exceeding 99.4%.
Why Choose Hill Manufacturing & Fabrication for CNC Precision Machining Services?
Hill understands that you need a supplier that you can depend on to meet your needs on time and on budget. We believe that if we focus on continual improvement of our people, processes, and operations we can fulfill our mission to Deliver Quality Parts. On Time. Every Time. This what our customers tell us they expect, and we believe it is what they deserve. When you work with Hill you can always expect:
A professional relationship and open communication with our management, production, and quality control teams.
Innovative and cost-effective solutions designed to increase productivity and save time and money.
A team of professionals that will work to understand your needs and find solutions that fit your requirements.
Streamlined processes designed to provide short lead times.
In-house capabilities providing full-service machining & fabrication services that will deliver turn-key parts and assemblies.
Industries We Serve
Hill has a strong reputation and proven track record for providing the highest quality components, parts, and services for the following sample of industries:
Oil & Gas
Industrial Equipment
Industrial Valves & Pumps
Aerospace
Pipeline
Farm Implements
Renewable Energy
General Industrial
Government/Military
Flight Simulation
Firearms
Composite Mfg.
Tire Mfg.
Heat Exchanger
Industrial Controls
Commercial Real Estate
Construction
Food & Beverage
Packaging & Distribution
Performance Automotive
Materials
At Hill Manufacturing, we have extensive experience in working with multiple materials including but limited to:

Low carbon steels
High carbon steels
Stainless steels
Alloys
Exotic Alloys
Aluminum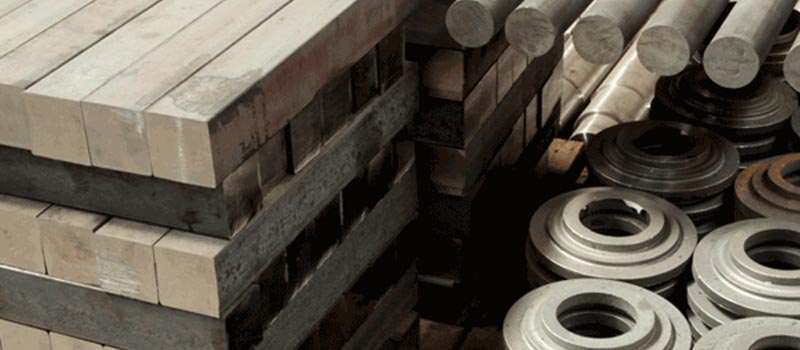 CALL US 24/7
(877) 556-0450
Have an idea or project in mind?
Call us or schedule an appointment today.